Autel Robotics Aims to Expand in Europe, Starting with IFA 2022
Company News
2022-07-21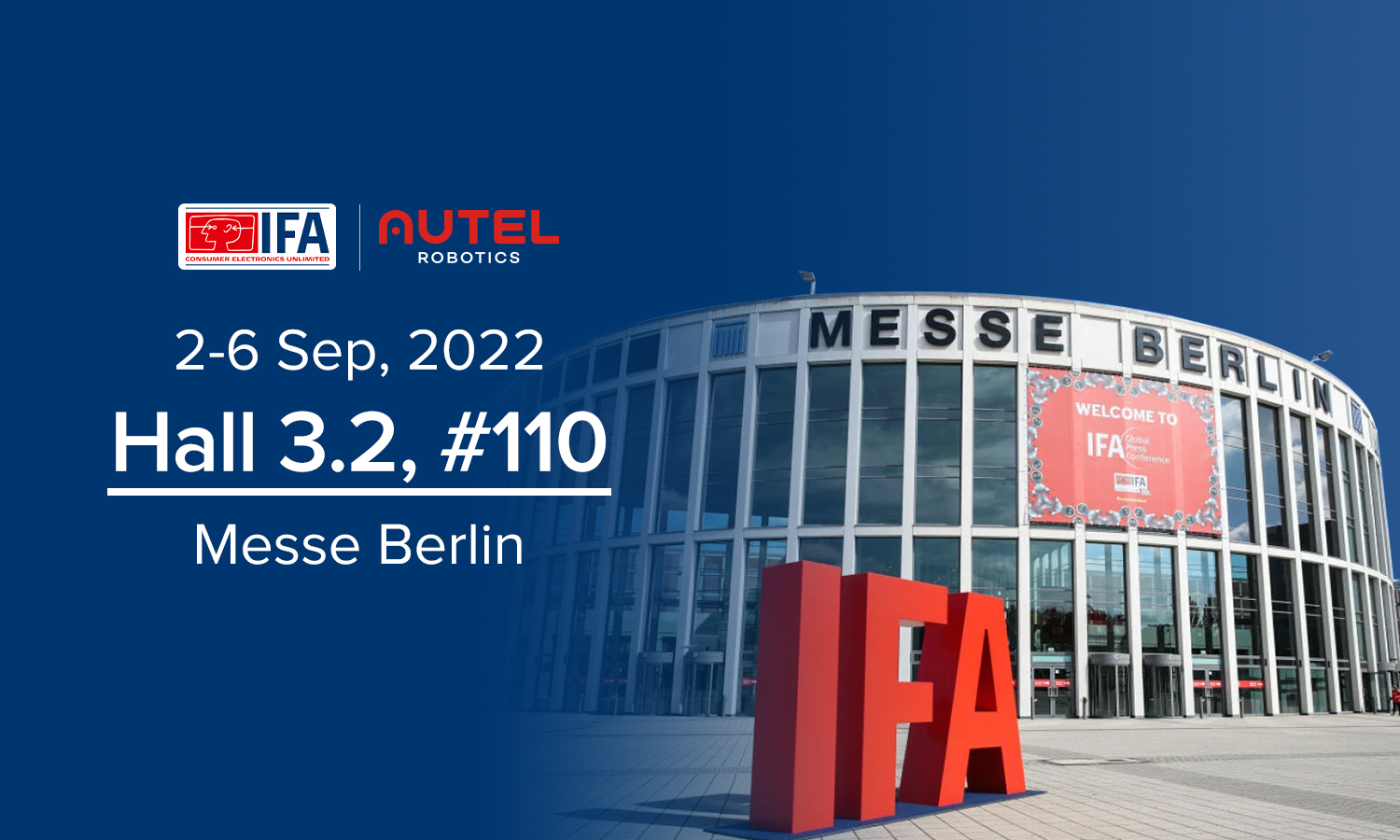 Autel Robotics Aims to Expand in Europe, Starting with IFA 2022
Dear Friends,
We invite you to join us at the IFA 2022 in Berlin, Germany on September 2-6, 2022.
The Internationale Funkausstellung Berlin, or Berlin Radio Show, is one of Germany's oldest industrial exhibitions, established in 1924. IFA 2019 saw 238,000 visitors from 1,930 companies.
We at Autel Robotics are excited to showcase our products to our growing audience in Europe. We plan to continue leading the industry in developing and providing quadcopter and tilt-rotor UAVs for demanding industries worldwide.
We will be at Booth 110 in Hall 3.2. There will be an indoor flight display and prize drawings throughout the week. We hope to see you there!
Enterprise Products: Dragonfish Series (Lite, Standard and Pro); EVO II Pro Enterprise; EVO II Dual 640T; EVO II Pro RTK; EVO II Dual 640T RTK, Live deck, Smart Controller.
Consumer Products: EVO Nano Series; EVO Lite Series; EVO II Series.
Visit Autel Robotics at IFA 2022:
Booth: Hall 3.2, #110
Venue: Messe Berlin, Germany
Date: 2-6 September, 2022
https://b2b.ifa-berlin.com/en/
Article by Autel Robotics all rights reserved.
< Return