Hands-on Experience: The Texas Public Safety Robotics Summit
Company News
2023-02-10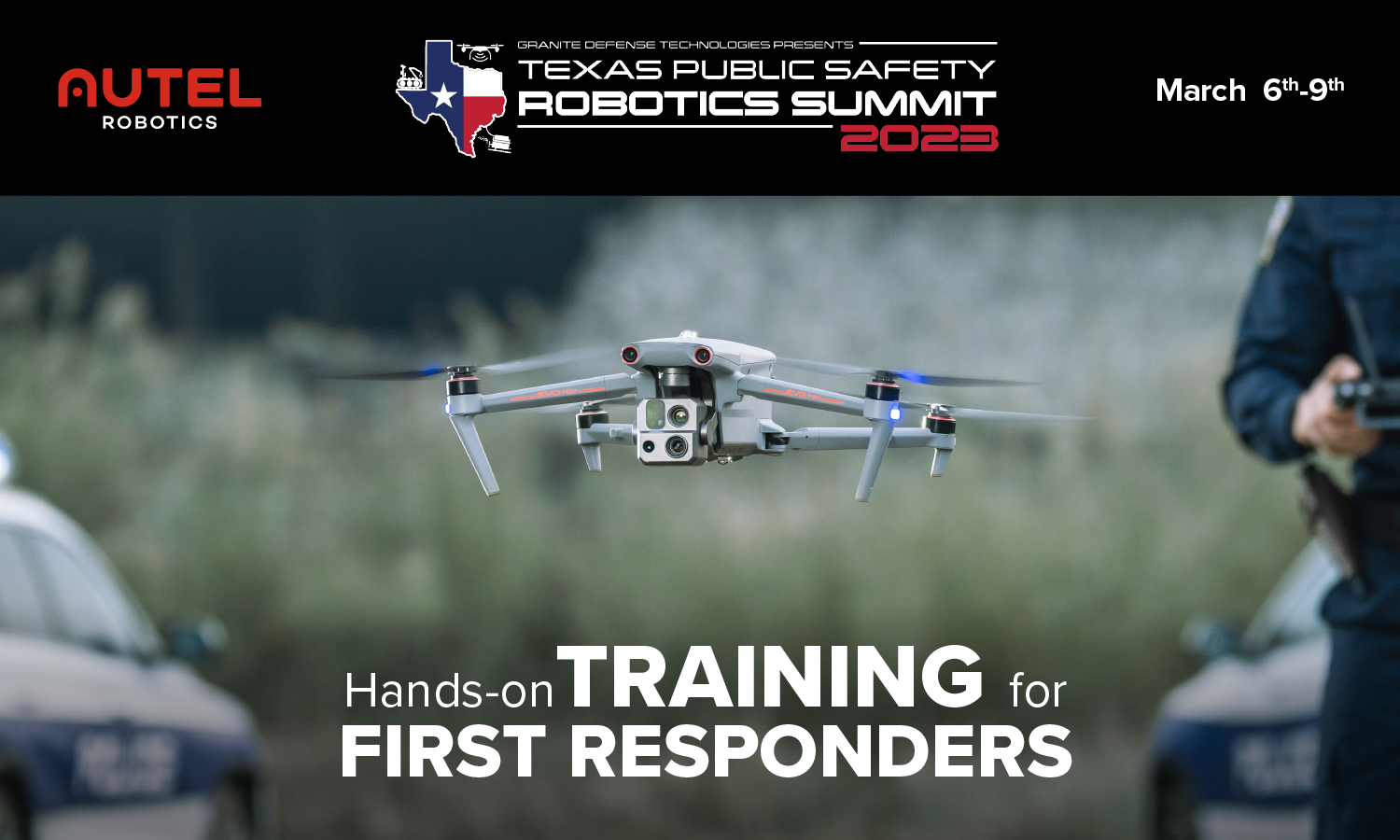 This March, we're returning to Texas for one of the most exciting, hands-on conferences of the year. The Texas Public Safety Robotics Summit, running from March 6-9, 2023, is a four-day event that brings first responders, drone companies, and industry experts to a sprawling ranch full of realistic scenarios, test courses, and varied terrain for all types of unmanned systems to show off in all kinds of emergency situations.
Facilities include a lake for flood scenarios and water rescues, a shoothouse for intense indoor demonstrations, a ravine for recreating emergencies in remote areas, and far more.
Autel will be attending along with over 22 vendor exhibitors and lots of speakers. We'll be demonstrating our new EVO II V3 series, the long-range Dragonfish series, new support systems including the Live Deck 2 streaming system, and the all-new EVO Max 4T. The EVO II and Dragonfish are already used nationwide and have proven their value in police overwatch, search and rescue, wildland fire observation, and more.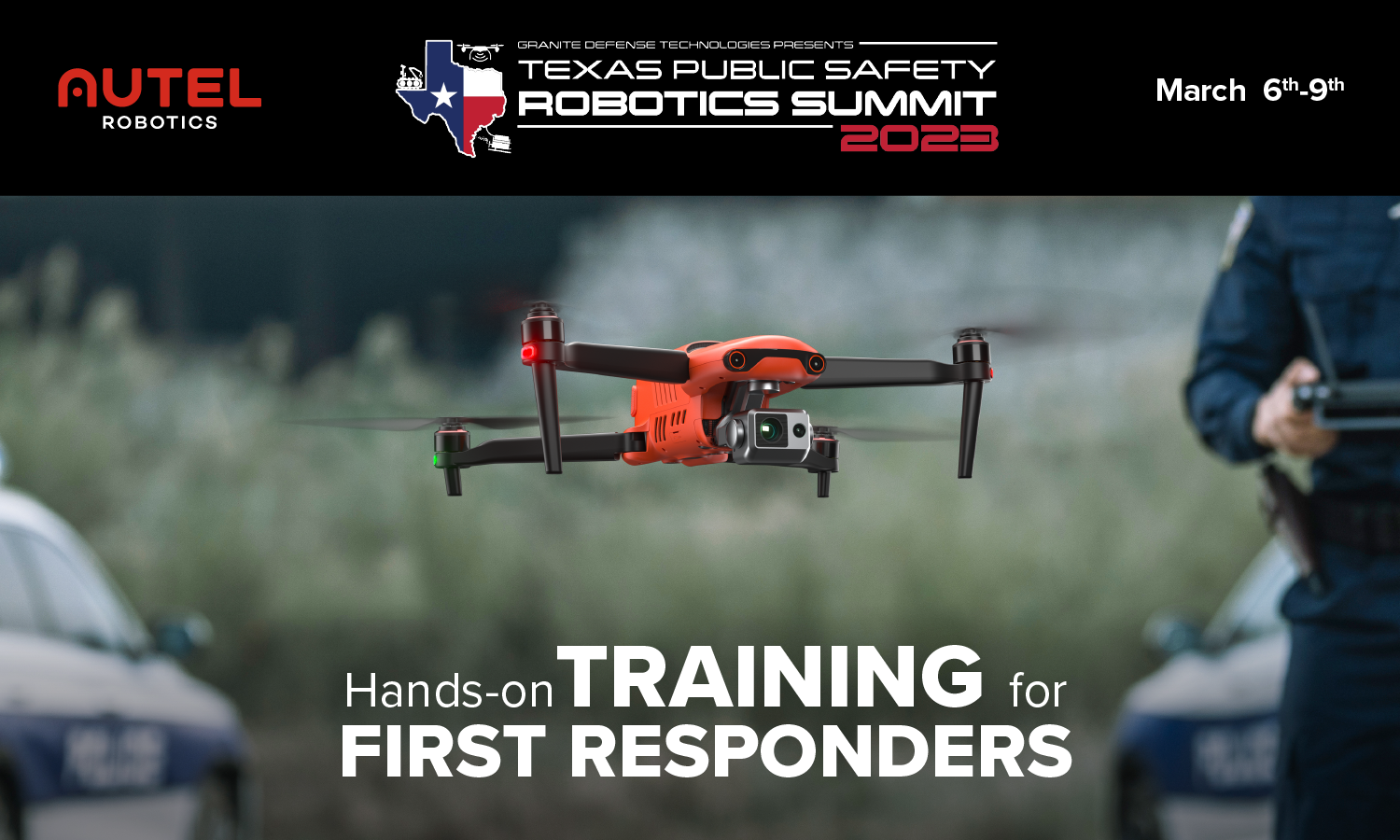 This summit is a great opportunity to train departments on how to get the most out of their drones, build contacts with industry partners, and show firsthand how our drones can help protect citizens and first responders. We're looking forward to connecting with the men and women who use our drones to serve their communities.
If you're planning to visit the 2023 Texas Public Safety Robotics Summit, drop by our booth and say hello!
Article by Autel Robotics all rights reserved.
< Return