SkyeBrowse Launches Thermal Mapping with Autel
Company News
2021-06-14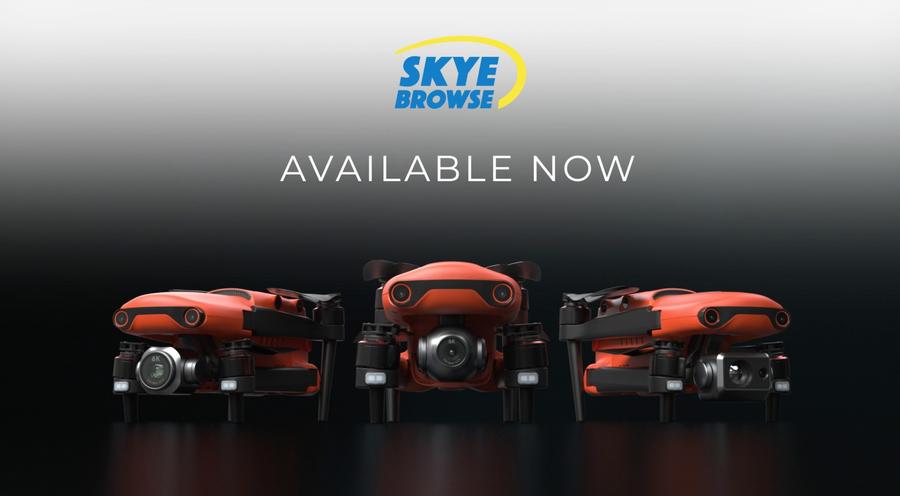 BOTHELL, Wash. (June 14, 2021) — SkyeBrowse has officially launched a software that will enable Autel EVO II drones to create 3D models of an area using thermal imaging.
The thermal mapping software will enable first responders to quickly and safely recreate accident sites or crime scenes at night—saving government dollars and lives in the process.
"Right now, nighttime reconstruction looks like this: Either you have the budget and equipment to do it—which is a quarter-million-dollar laser scanner—or you shut down the entire scene until the morning," said Bobby Ouyang, CEO of SkyeBrowse. "It's extremely inefficient, extremely expensive, and also very dangerous."
Over the last decade alone, more than 130 police officers have been struck and killed by moving vehicles, according to the National Law Enforcement Officers Memorial Fund. The troubling statistic prompted Ouyang to outfit SkyeBrowse's patented videogrammetry technology with thermal capabilities to reduce the amount of time officers spend at the scene.
The software creates a 3D model using a single video captured in 90 seconds—much faster than the traditional photogrammetry method, which requires hundreds of photos to be taken over the course of several minutes to an hour. The superior speed of videogrammetry is precisely what makes thermal mapping possible, as photogrammetry is too slow to compile accurate thermal data due to camera recalibrations that take place every 5 minutes.
In addition to accident reconstruction, drone pilots will be able to use the thermal mapping function to plan ahead for wildfires or SWAT raids, detect pipeline leaks that aren't visible to the human eye, or even identify crops that might be getting too much sun.
Autel Robotics is the first and only drone manufacturer that currently has access to the new tool. The thermal mapping feature is available to any user with an EVO II Dual or EVO II 640T.
"Autel has a growing ecosystem and is very friendly to work with," said Bobby Ouyang, CEO of SkyeBrowse. "We're looking for people that actually care about what we're doing and who want to grow together. The people at Autel want what's best for the drone industry and they actually listen to customers—that's important."
To access the thermal mapping features, download the SkyeBrowse app in the App Store.
Article by Autel Robotics all rights reserved.
< Return