Autel at Japan Drone 2023 - Autel Alpha, Mapping Solutions and More
Company News
2023-06-12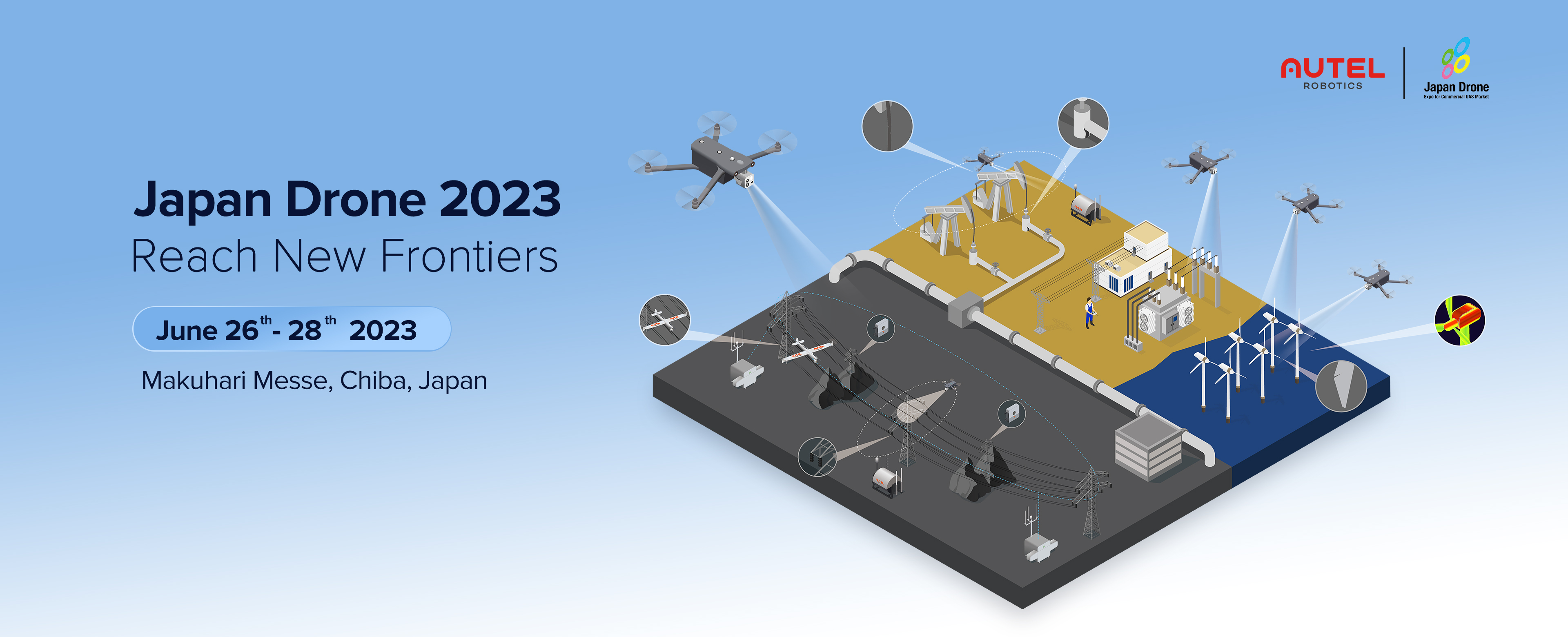 Autel Robotics is thrilled to confirm our attendance at Japan Drone 2023, taking place 26th to 28th June in Chiba, Japan. The latest drone solutions from Autel will be on full display, with a primary focus on not only our drones, but our latest mapping solutions.
The key details of the event are as follows:
Booth Number: AO24, Hall 4
Date: 26th-28th June 2023
Location: Makuhari Messe, Chiba, Japan
Breaking its cover, we're proud to be introducing the Autel Alpha. This professional-grade drone offers exceptional features and performance that aim to set a new standard. Supporting our EVO series lineup, we'll have the EVO Nest on display for the first time in Japan, providing efficient and secure and smart remote bases for EVO drone fleets.
As one of our leading products, the Autel Dragonfish Pro will feature, our industry-leading VTOL UAVs renowned for their high versatility. The new EVO Max 4T, our latest addition to the EVO series, and the highly acclaimed EVO II V3 series, will both feature at our booth.
We're delivering a unique keynote at the event: "Paving The Way Forward - Introducing Autel Robotics Enterprise Solution For Mapping." From 3:40 pm to 4:00 pm on June 26th (Monday) at the Open Stage. We invite you to join us and learn how Autel Robotics is reshaping the industry with our innovative, newly updated mapping solutions, including Autel Mapper.
We invite you to visit us at Booth AO24, Hall 4 at Makuhari Messe in Chiba, Japan. Our team will be available to provide product demonstrations, answer questions, and discuss all things Autel.
We hope to see you there!
Article by Autel Robotics all rights reserved.
< Return