Autel Joins the 2023 NSA Annual Conference - The Latest in Drone Technology
Company News
2023-06-13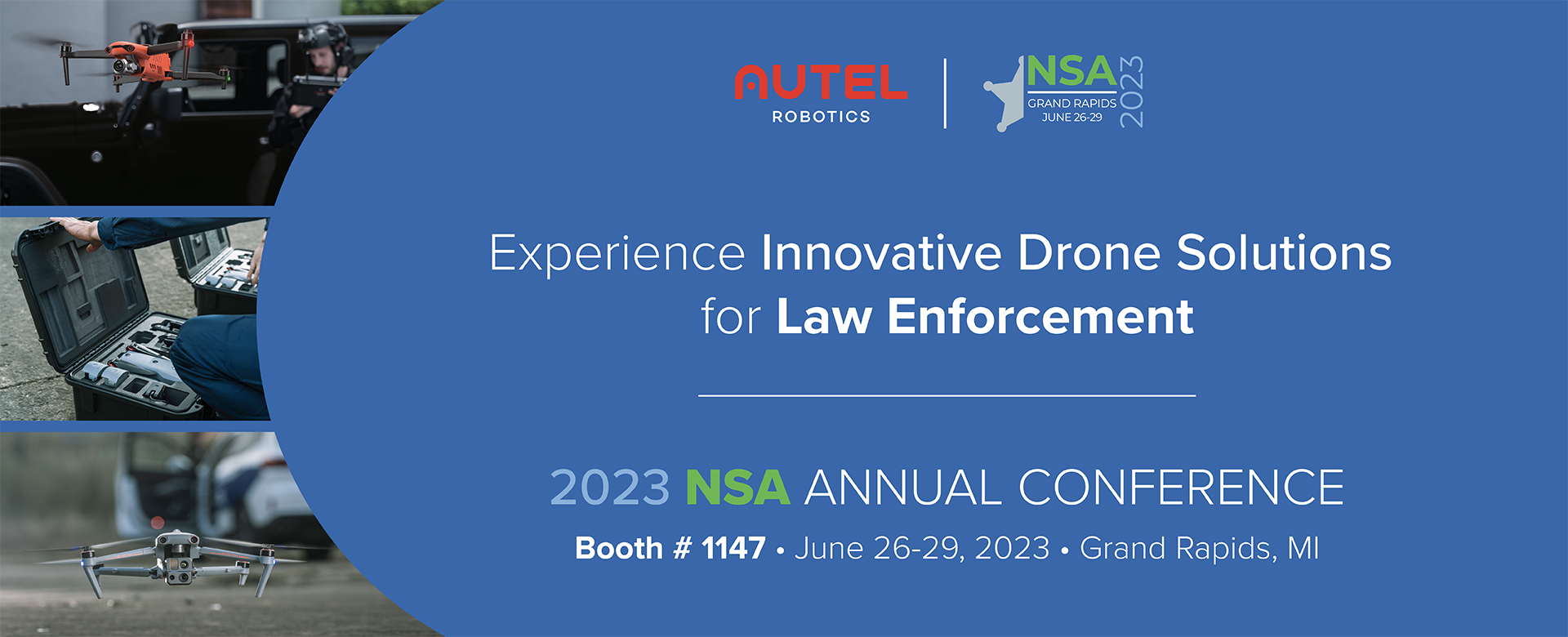 Autel Robotics is excited to confirm our attendance at the 2023 NSA Annual Conference, taking place in June at the DeVos Place Convention Center in Michigan. We've been hard at work developing the latest in innovative drone solutions, and we're eager to showcase our products and demonstrate our commitment to revolutionizing the industry.
Here are the full details of the upcoming event:
Event: 2023 NSA Annual Conference
Booth Number: 1147
Date: 26th-29th June 2023
Location: DeVos Place Convention Center, Grand Rapids, MI, US
We have organized a dedicated time slot for our Autel Demo Den presentation. Join us on Tuesday, June 27th, from 9:00 am on the Exhibit Hall floor, we'll deliver an engaging presentation to show just how our products perform, while also providing valuable insights into our plans moving forward for drones.
We'll have a range of our products on display, including our all-new Autel Alpha, offering exceptional performance and cutting-edge features. Alongside this, we will present the Autel Titan, Autel Dragonfish Standard, and the EVO Max 4T and EVO Max 4N, all of which have garnered acclaim for their reliability and versatility. Our EVO II Dual 640T Enterprise V3 will also feature, a powerful drone specifically tailored for enterprise applications.
We invite you to visit us at Booth 1147 at the DeVos Place Convention Center. Our team will be available to provide detailed product demonstrations, answer any inquiries, and discuss potential collaborations.
We hope to see you there!
Article by Autel Robotics all rights reserved.
< Return