Autel Robotics Attending F-AIR Colombia, 2023
Company News
2023-07-04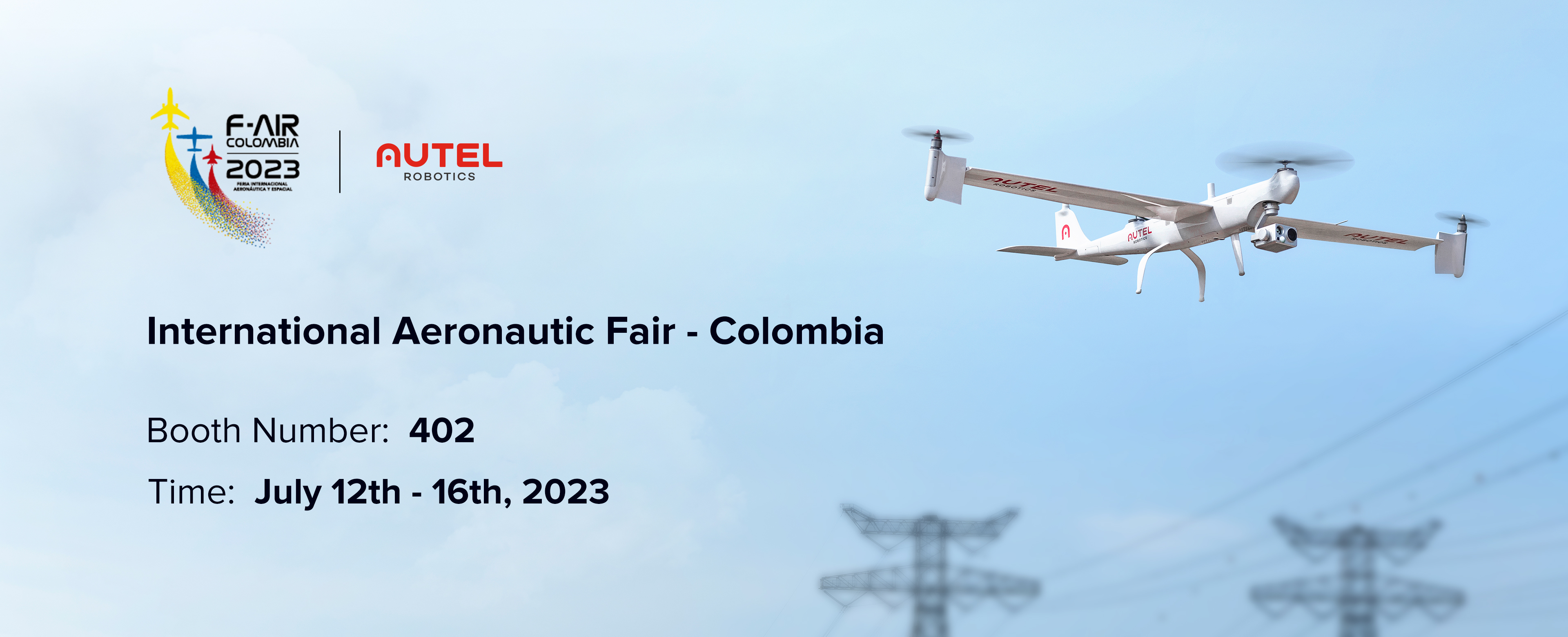 Autel Robotics is confirming its participation in the upcoming International Aeronautic Fair in (F-AIR Colombia 2023): July 12th to 16th, 2023. The event this year takes place in Rionegro, Antioquia, and we're bringing the latest in our drone innovations and solutions to share.
Join us at Booth 402 where we will showcase our latest cutting-edge drones, including our Dragonfish Lite and Standard UAVs, the latest EVO Max series (4T and 4N), EVO II V3 series enterprise drones, and EVO Nano+, EVO Lite+ consumer drones.
Our team will be on hand to demonstrate just how an Autel drone separates itself from the competition, and their potential for a growing number of industries. Don't miss this opportunity to see how we're revolutionizing industries!
We look forward to welcoming you to our booth and sharing our passion for groundbreaking technology.
Hope to see you there!
Full details of the event:
Booth Number: 402
Date: July 12-16th, 2023
Location: Rionegro, Antioquia, Colombia
Article by Autel Robotics all rights reserved.
< Return