Autel Robotics Set To Unveil All-New Drones, Airborne Solutions
Company News
2023-06-05

News Highlights
Autel to take central role at Energy Drone & Robotics Summit

First chance to see all-new drones

New Autel Titan delivery drone

New Autel Alpha enterprise drone

Expanded ISR solution for industry

Upgraded EVO Max Series drones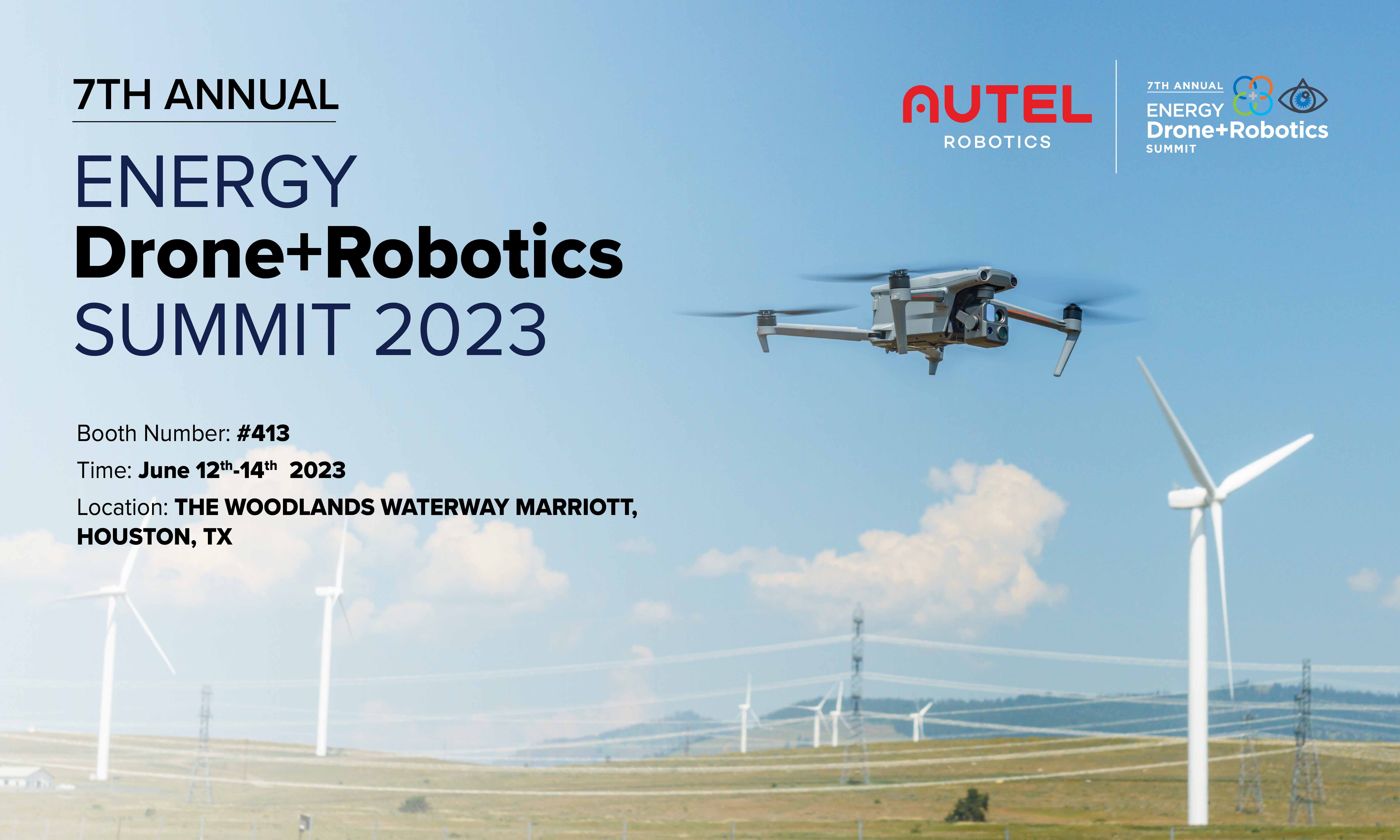 Autel Robotics Set To Unveil All-New Drones, Airborne Solutions
Energy Drone & Robotics Summit in Houston, TX to Be the Venue for First Public Showcase
Washington, United States, June 2, 2023 – Drone and UAV maker Autel Robotics will provide the first public showcase of new drones and more at the 7th Annual Energy Drone & Robotics Summit from June 12-14 in Houston, Texas. The new products on display will include the Autel Titan, designed for transportation and delivery, and the Autel Alpha, a new enterprise drone. Autel Robotics will be present throughout the summit at booth #413, in the center of the event.
New and Updated EVO and Dragonfish Products
The new EVO Max and relevant ecosystem products at the show will include an upgraded EVO Max 4T with a 48MP 8K camera, providing 10x optical zoom and 160x hybrid zoom. The new cameras on this latest entry allow clearer identification of targets up to 1.24 miles away. The EVO Max 4T also comes equipped with a wide camera, thermal camera, and laser rangefinder. The EVO Max 4N variant will also be present, distinguishing itself with a 450,000 ISO starlight camera (2.3MP, LUX: 0.0001, equivalent: 41.4 mm) that replaces the zoom camera.
The EVO Nest will feature an automatic charging point and base of operations for the EVO Series drones. Designed as an all-weather drone support station, it offers extended drone range and operating time. When paired with the Autel SkyCommand Center for centralized drone management and mission planning, the Nest is easy to set up, maintain, and operate. One of the leading benefits of the Nest Series is its high portability, easily fitting into a standard pickup truck.
Finally the Autel's EVO II V3 Series drones will be displayed at the event, as well as the Dragonfish Standard: a fixed-wing, VTOL UAV with a unique tilt-rotor design. The Dragonfish Standard is a leader in the industry, able to fly for 126 minutes while carrying a payload, and hover in place as needed.
A Complete UAV and Drone Solution
Many of these new products are part of Autel's expanded, complete Airborne ISR (Intelligence, Surveillance and Reconnaissance) Solution, which empowers industries with innovative capabilities like drone collaboration. Potential applications include energy and electricity distribution networks, gas and oil, public safety, traffic, emergency rescue, mapping, aerial photography, and education.
Event Details
Energy Drone & Robotics Summit
June 12-14, 2023
Autel Robotics – Booth #413
Location: The Woodlands Waterway Marriott, Houston, TX, USA
Further Opportunities to Connect with Autel Robotics
Autel Robotics and its range of drones and UAVs solutions will feature at multiple upcoming worldwide events throughout June 2023, including:
June 8-10, 2023: ICTCOMM VIETNAM 2023
June 21-24, 2023: Manufacturing Expo Thailand 2023
June 26-28, 2023: Japan Drone 2023
For more information about upcoming Autel events, see: https://www.autelrobotics.com/articledetail/Autel-Robotics-2023-Global-Exhibition-Calendar.html
About Autel Robotics
Since 2014, Autel Robotics has aspired to accelerate the adoption of drone technology as the world's most highly regarded manufacturer and solution provider. The company's headquarters is in Shenzhen, the heart of China's tech industry; it also has R&D bases around the world, including Seattle, Munich, and Silicon Valley. For more information, visit www.autelrobotics.com, or follow Autel Robotics on Facebook @autelrobotics, and Instagram @autelrobotics, or subscribe to the Autel Robotics YouTube Channel.
Article by Autel Robotics all rights reserved.
< Return