Exploring Frontiers With The Complete Autel Range
Company News
2023-07-21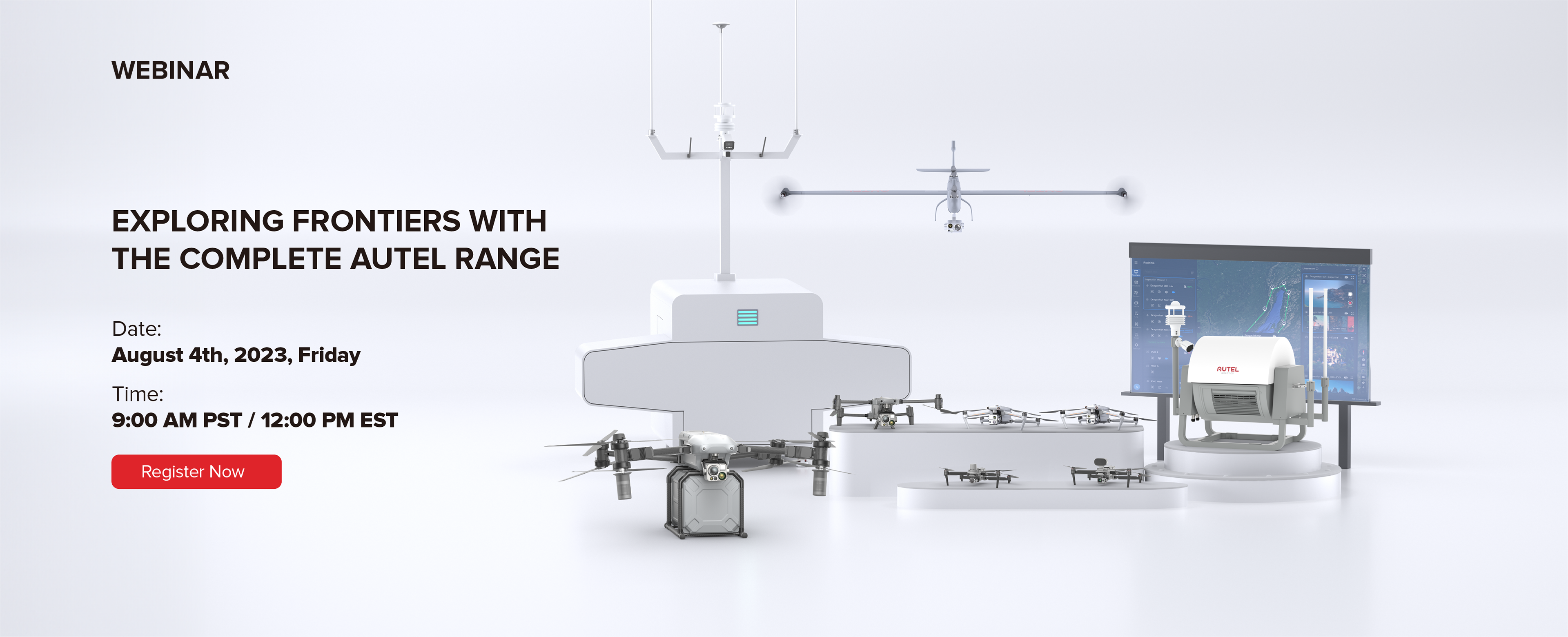 Autel Robotics invites you to an exclusive event - a chance to take a true deep dive into the Autel range and understand the ever-increasing use cases of their innovative drone lineup. Join Jon McBride, a 25+ year legend in the drone industry, and Joe Scaperrotta, an 8 years UAS Program Consultant to look closer at the possibilities Autel drones can bring to the table.
This is a webinar that gives a unique chance to preview every Autel product available now. We will take you on a journey through our extensive lineup of drones and accessories, showcasing their unique features and capabilities, including exciting products that are right around the corner!
Highlights include our groundbreaking Autel Dragonfish VTOL drone, and its unique ability to switch between multi or fixed-rotor modes. Built with long-distance flights in mind, this drone can tackle surveying and reconnaissance like no other.
We'll also dive into some of our latest technological advancements, too - with exclusive explainers on our cutting-edge A-Mesh networking tech - able to effortlessly tie a fleet of drones together and command them in unison.
From aerial photography and cinematography to utility, construction, public safety, and more - learn exactly how Autel is pushing industries to new heights.
August 4th, 2023, Friday, 9:00 AM PST / 12:00 PM EST, hosted by Jon McBride, Global VP Technology & Training, and Joe Scaperotta, Business Development Director for Autel Robotics.
Register now and get an unprecedented look at Autel's potential.
Article by Autel Robotics all rights reserved.
< Return