Take Flight With Autel Robotics At The 2023 Commercial UAV Expo
Company News
2023-08-28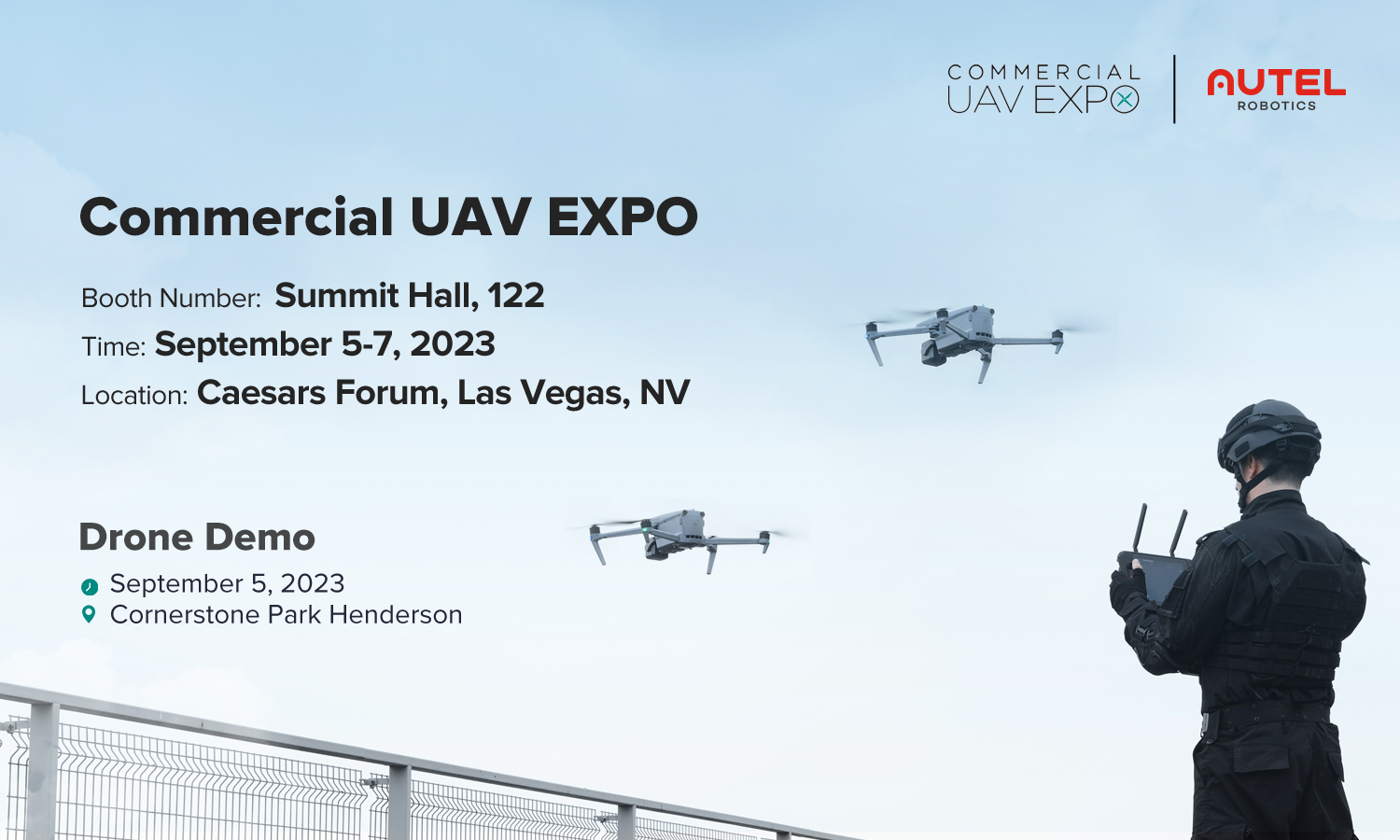 Greetings drone enthusiasts and industry professionals!
Autel Robotics confirms its participation in the upcoming Commercial UAV Expo: September 5–7, 2023, at the Caesars Forum, Las Vegas. We will be bringing the latest in our drone innovations and solutions to share.
Visit Booth No. 122, Summit Hall where we will showcase our cutting-edge drones, including our latest EVO Max Series, Dragonfish Series, EVO II V3 Series, Autel Alpha, and supporting remote control devices and accessories. On the first day of the exhibition, get a first-hand look at the first-of-its-kind A-Mesh technology enabling drones to work cooperatively to solve industry challenges.
The Autel team looks forward to demonstrating these next-gen drones tailored for public safety, industrial inspection and more.
Hope to see you in Las Vegas!
Exhibition Info
Booth Number: Summit Hall, #122
Drone Demo Day: Sep 5, 2023
Date: Sep 5–7, 2023
Location: Caesars Forum, Las Vegas, USA
Article by Autel Robotics all rights reserved.
< Return