Waterproof And Dustproof Performance Of EVO Max Series
Drone Blogs
2023-07-11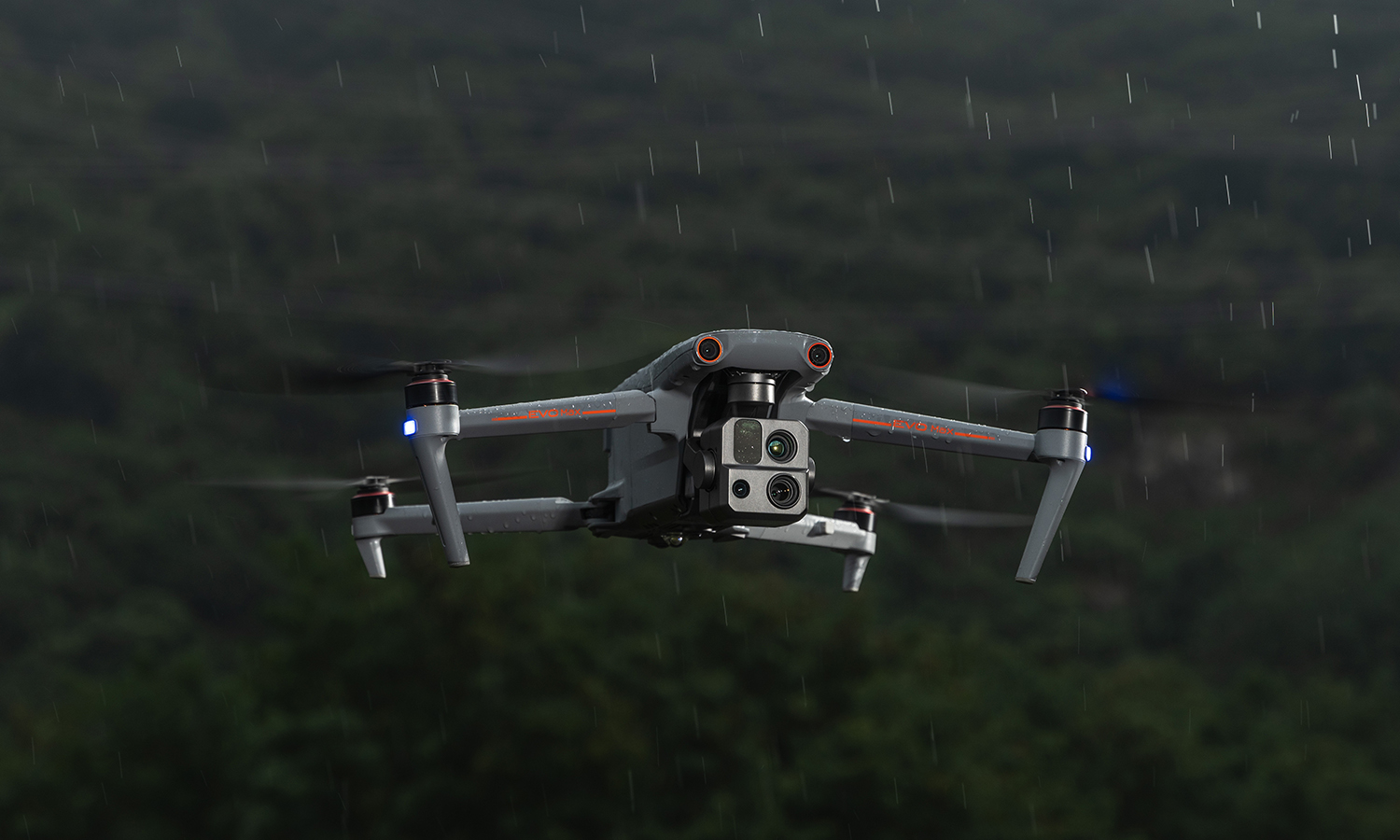 Learn more about just how the IP43 rating protection system works for your EVO Max Series, and what to expect when dealing with exposure to water.
What does IP43 mean?
IP43 rating ensures your aircraft is rugged and built for a versatile range of tasks. This rating includes:
Dust protection: Prevents the entry of any object larger than 1 mm in diameter.

Waterproof protection: Able to withstand water or rain splashes. Specifically, rainfall at a 60-degree angle protects against water with a flow rate of 10 liters per second and a pressure of 80-100 Newton/meter for 2-5 minutes.
The protection rating is not fixed - it may decrease over time due to usage and wear. It is suggested that you carry out regular inspections and maintenance to maintain the best condition of your devices.
What should I do if my drone gets wet?
Firstly, power off the aircraft and take out the battery. Remove the battery and wipe it completely dry from any accumulated water, both from the battery and the battery compartment of the aircraft.
Allow it to sit for some time to let the moisture completely evaporate before reinstalling the battery and continuing use.
How can I protect my drone from water damage?
To avoid water damage to your drone, we recommend following these precautions:
Avoid flying in moderate or heavy rain conditions.
Avoid flying in environments with water spray or jets.
Avoid submerging the drone in water.
What should I do if dust gets on my drone?
If dust or dirt gets on your drone, wipe the fuselage with a clean soft cloth, and pay special attention to the cleaning of the infrared sensing system, lenses, and heat dissipation vents. Do not use cleaning products or compressed air.
We hope this short FAQ list about the waterproof and dustproof capabilities of the EVO Max Series helps. If you have any further queries, please feel free to reach out to our customer support team.
Article by Autel Robotics all rights reserved.
< Return